Beautify Your Bathroom With Mosaics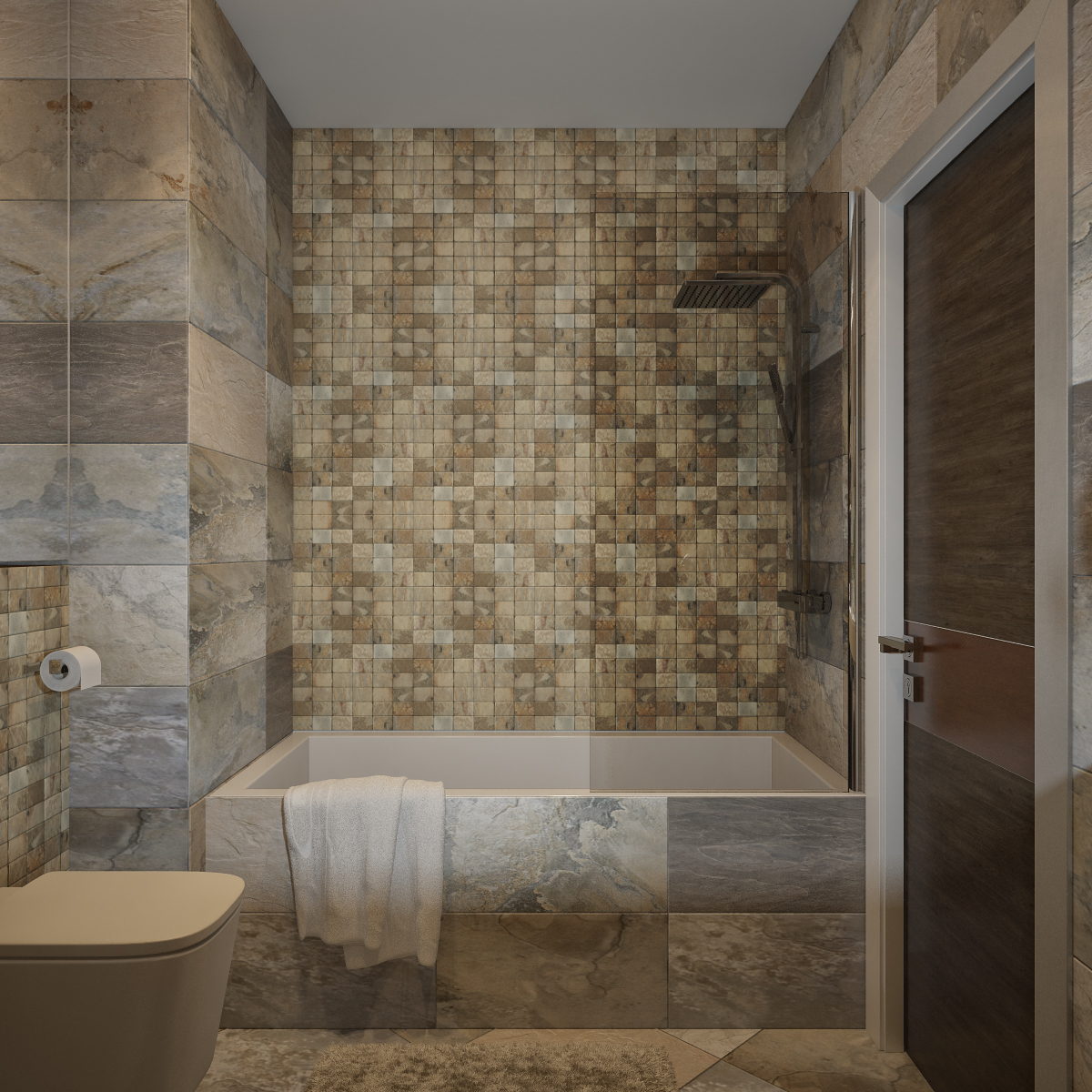 So you want to brighten up those drab white walls in your master or guest bathroom?  Have you considered working with mosaic tile?  Mosaic tiling is an incredibly versatile way to spice up your current bathroom or remake it entirely.  You have the freedom to use as many or as few tiles as fit your redecorating vision.
Mosaic tiles come in virtually any color you can imagine, allowing you to tackle any design theme.  Want a modern black & white bathroom?  Looking for a cozy farmhouse chic?  Not a problem.  Plus if you're looking for something a bit more upscale, you definitely want to consider mosaic glass tile flooring.  More on that in a minute.
Mosaic tiling:  Imagine the Possibilities
Let's say you're in the market for a beach themed bathroom that constantly reminds you of summer. Mosaic tiling can help you achieve this.  A simple repeating pattern of small sandy tan, sea foam green and sky blue tiles covering your walls can make a breathtaking difference.  Add a few items of beach décor and a blue shower curtain and you've created your own mini summer oasis.
If you're budget conscious, there's no need to fret. There are many ways to use smaller sections of mosaic tile as an eye-catcher.  For example, you could create mosaic borders around your mirrors, light switches, etc for a colorful flair.  Another possibility is to use tile to cover the outside porcelain of your tub or the wood of your bathroom cabinets.  If you love your walls but like the idea of tiling, you can also create small mosaic designs (shapes, flowers, etc) around the room to add just a touch of excitement.  Really, the only limit is your imagination.
Mosaic glass flooring:  Taking classy to a new level.
Another huge trend right now is the usage of mosaic glass tiles to transform ordinary bathroom floors into something extraordinary. Mosaic floor tiles can come in sizes as small as ½" by ½", giving the designer quite a bit of flexibility.  In essence, you can keep the pattern simple, or you can create stunning designs in a rainbow of colors.
One great argument for using mosaic glass tiles for your bathroom floor is that they are very easy to clean and quite resistant to the usual humidity-inspired mold and mildew.  Likewise glass tiles are impressively durable.  However, do note that glass tiling is prone to showing scratches over the years, so you will want to keep pets and their claws off these surfaces as much as possible.
Glass tile flooring can be a bit pricier than regular tile. Pricing often runs $7 – $10 per square foot for low end standard materials to $15 – $35 per square foot for high end specialty materials.  Thus, you will definitely want to consider this when budgeting for both tiling and labor before making an official decision. However, the beauty of a mosaic glass tile floor will also add to the value and "wow" factor of your home.  With the unique flavor that glass tile brings to a bathroom redesign, it is well worth considering it as a flooring option.